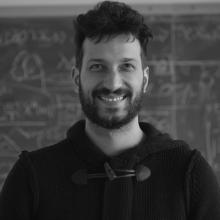 Luca graduated in Medicine and Surgery at University of Bologna, Italy and he is currently a PhD candidate in Cognitive Neuroscience at SISSA. His main research interest is the investigation of social semantic memory in patients with neurological and neurosurgical diseases, using structural and functional MRI.
His favourite food is piadina!
Publications:
Piretti, L., Carnaghi, A., Campanella, F., Ambron, E., Skrap, M., & Rumiati, R. I. (2015). The neural network associated with lexical-semantic knowledge about social groups. Cortex, 70, 155-168.